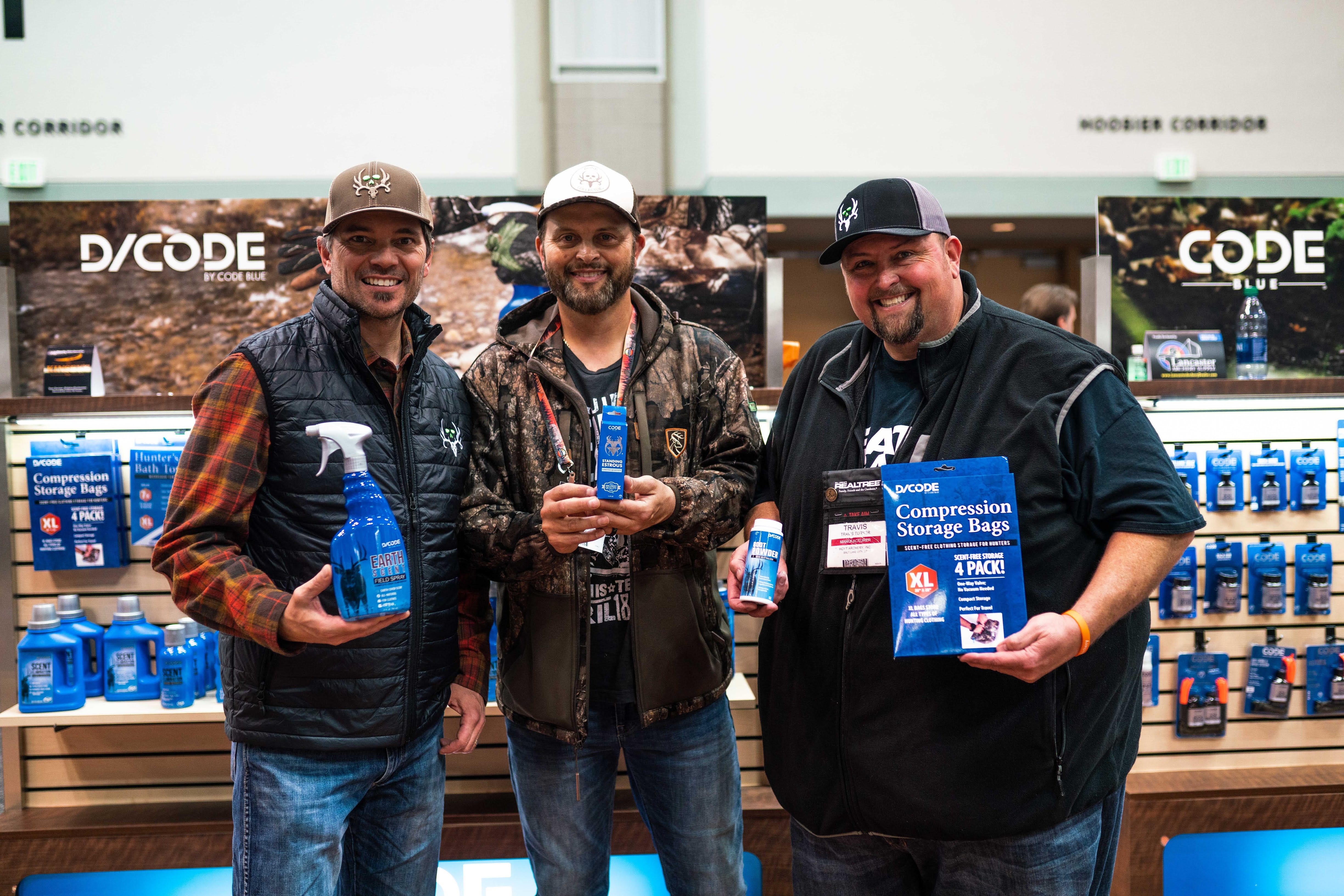 Code Blue adds two new scent elimination products to its D/CODE lineup. D/CODE's scent elimination spray now comes in a fresh earth scent and a new boot powder is designed to keep boots dry and scent free.
The Earth Scent Spray is the same all-natural formula that has the proven scent-eliminating power of D/CODE, but now offered with an earth cover scent. The highly effective odor-fighting formula removes human and foreign odor while the fresh-earth scent is a time-tested cover scent that works well in deer country everywhere.
The Earth Scent Spray is available in 24-ounce bottles. Simply spray on clothing, boots and gear to kill odors and leave a fresh earth cover scent. MSRP $11.99
Boots are a prime source of odor in the woods, especially inside the boots. D/CODE Boot Powder was designed to combat the problem.
Moisture from sweaty feet is the primary culprit for stinky boots. Simply shake D/CODE Boot Powder into hunting or work boots before and after each hunt to help absorb moisture and eliminate odors at the source. Boot Powder is sold in a 4-ounce shake bottle. MSRP $9.99
While these are the newest offerings from the D/CODE scent elimination line, be sure to check out the full line of products to stay scent free in the woods.